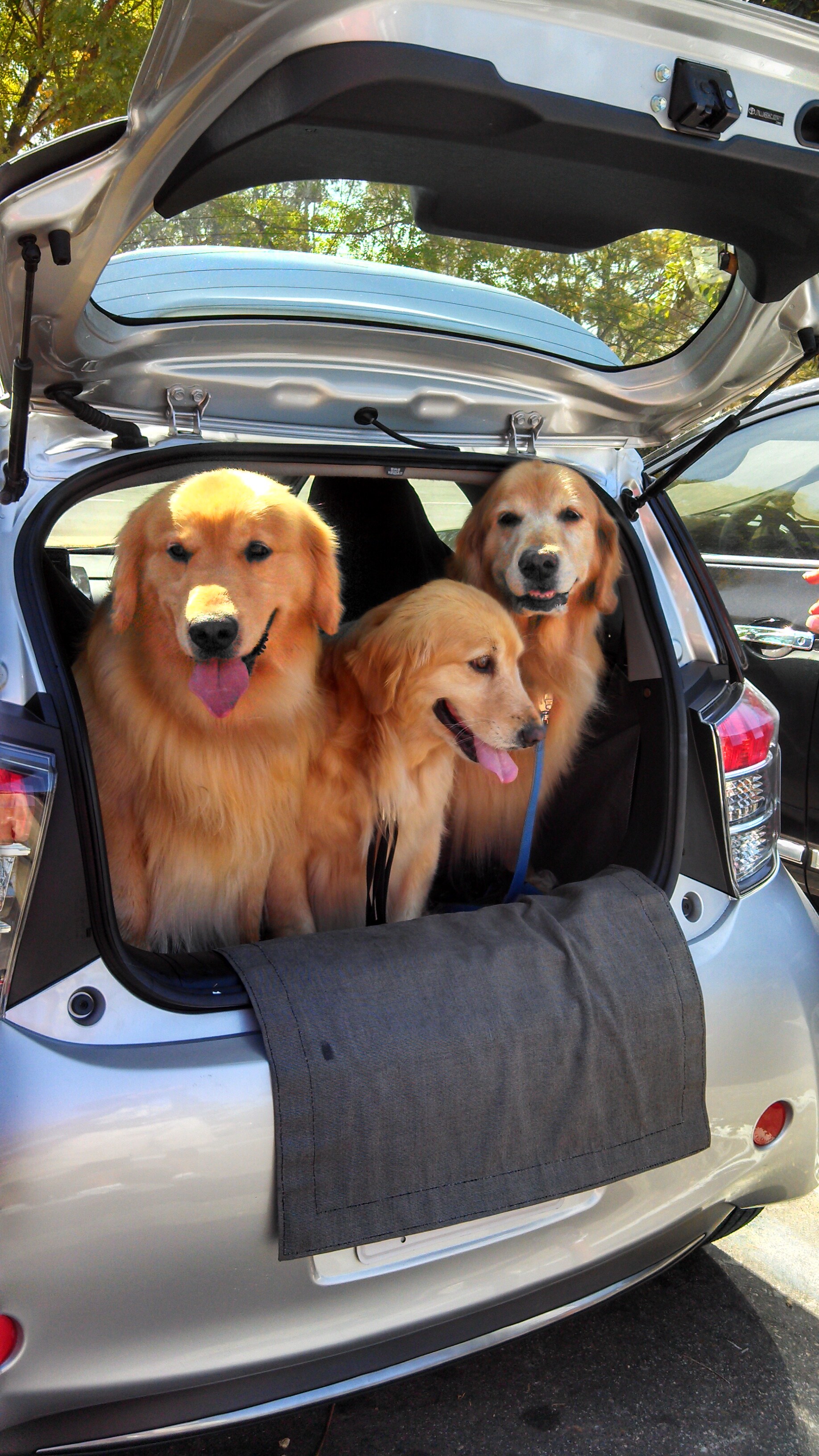 How many Golden Retrievers can you fit in a Scion iQ?
Do you have the misconception that the Scion iQ is just too small? Afraid it won't be able to hold up against your day-to-day routine? Well Warren Foy, the first customer to purchase a Scion iQ from Frank Toyota and Scion, is here to prove you wrong.
Warren, who has owned his iQ for over a year, LOVES this car...and so do his three Golden Retrievers! His iQ makes getting around San Diego fast, parking easy and gas affordable, while still leaving plenty of room for his three giant bundles of joy.
Here at Frank we love to see happy customers and happy dogs! Because we are San Diego's Dog Friendly Dealership, we understand that your dog is a huge part of your life and it is important to us that they love their ride as much as you do.
We are thrilled that Warren and his family love their iQ, but it doesn't come as a huge surprise. Who wouldn't love a vehicle that has everything you need? The Scion iQ comes jam packed with a variety of amazing features that will dramatically enhance your life and your day-to-day routine.
Check out everything the Scion iQ has to offer!
Warren, thank you for sharing your story and spreading the iQ love! Glad to see you and the pups love this Scion.